🎄 MU Christmas Celebration: A Christmas Movie Day! 🎥
6th December 2023 at Mini Theatre, Mahidol Learning Center *Limited seats available – only 80 spots for MU students and staff
Updates and New Enhancements on InCites
by Dr. Dju-Lyn Chng, Regional Solution Consultant Clarivate
Date: Tuesday, 28th November 2023, from 01.30 P.M. – 03.30 P.M. via ZOOM meeting.
ASEAN SDGs Youth Camp:
Empowering Agents of Change for SDGs
29th  October – 4th November 2023
Grants and scholarships

2023-2024


By OeAD, Austria's Agency for Education
and Internationalisation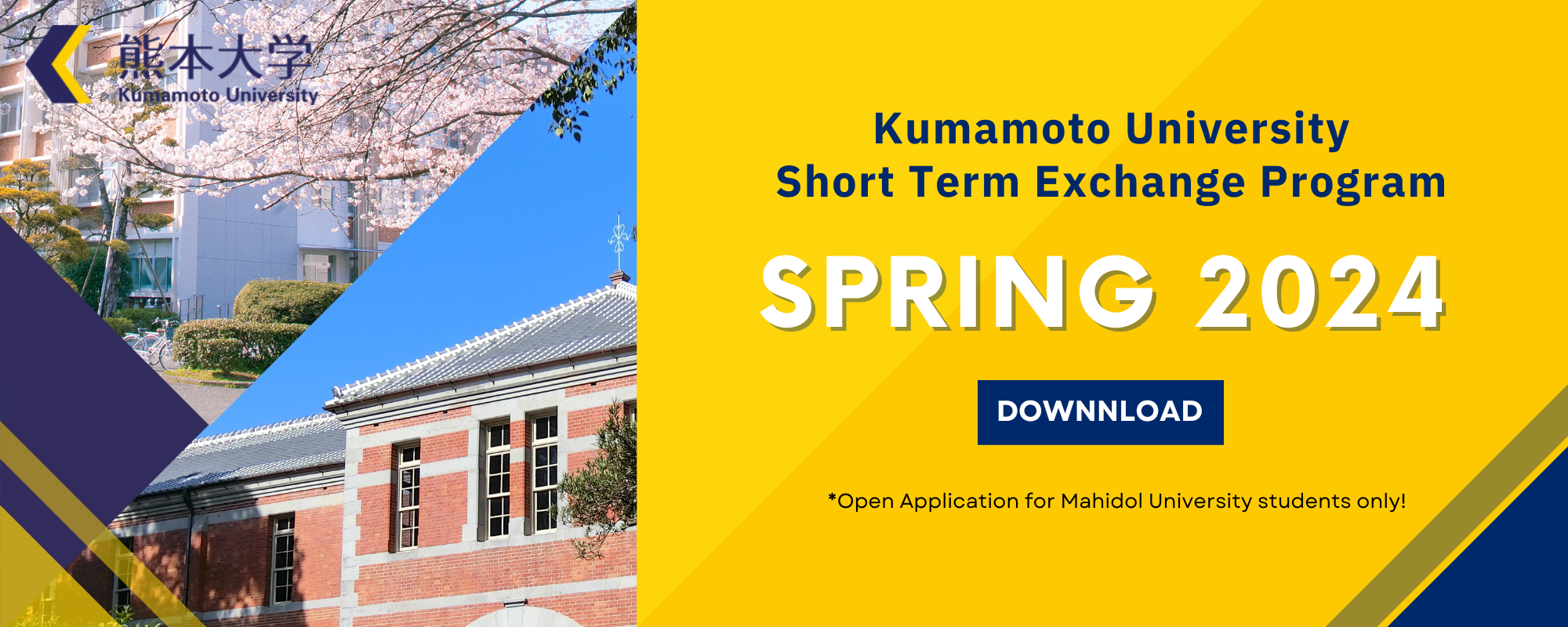 เปิดรับสมัครเฉพาะนักศึกษามหาวิทยาลัยมหิดลเท่านั้น!
รายวิชาที่เปิดสอนในสาขา Japanese language, Japanese and Asian society and culture และ Advanced science and technology เท่านั้น
โดยสมัครผ่านงานวิเทศสัมพันธ์/งานการศึกษา สังกัดคณะ/วิทยาลัยของนักศึกษาเท่านั้น!
ทุนจากภายนอก / กิจกรรมส่งเสริมความเป็นนานาชาติกับมหาวิทยาลัยพันธมิตร | โครงการทั้งหมด
"Stipendium Hungaricum Scholarship for the Academic Year 2024-2025"
Apply now and start your studies in September 2024!
The deadline for submitting your application is 15 January 2024, 2 p.m. (Central European Time)