2023 NCKU OVERSEAS WEEK
MU-NCKU Webinar on the topic "Thailand and Taiwan's Vision for Sustainable Development Goals"
Program date: Wednesday, December 6, 2023
– 8:30 AM – 12:00 PM (Bangkok, Hanoi, Jakarta)
– 9:25 AM – 1:00 PM (Taiwan & Malaysia Time)
Register now:

https://bit.ly/TTVSDG
🇹🇭 ThaiBev Internship Program for "ASEAN" Students 2024 🇹🇭
📩 Applications are now being accepted until 19 January 2024
🗓️ The internship will run from 1stJune 2024 to 31st July 2024
>> Online application:

CLICK HERE
🎄 MU Christmas Celebration: A Christmas Movie Day! 🎥
6th December 2023 at Mini Theatre, Mahidol Learning Center *Limited seats available – only 80 spots for MU students and staff
Updates and New Enhancements on InCites
by Dr. Dju-Lyn Chng, Regional Solution Consultant Clarivate
Date: Tuesday, 28th November 2023, from 01.30 P.M. – 03.30 P.M. via ZOOM meeting.
ASEAN SDGs Youth Camp:
Empowering Agents of Change for SDGs
29th  October – 4th November 2023
Grants and scholarships

2023-2024


By OeAD, Austria's Agency for Education
and Internationalisation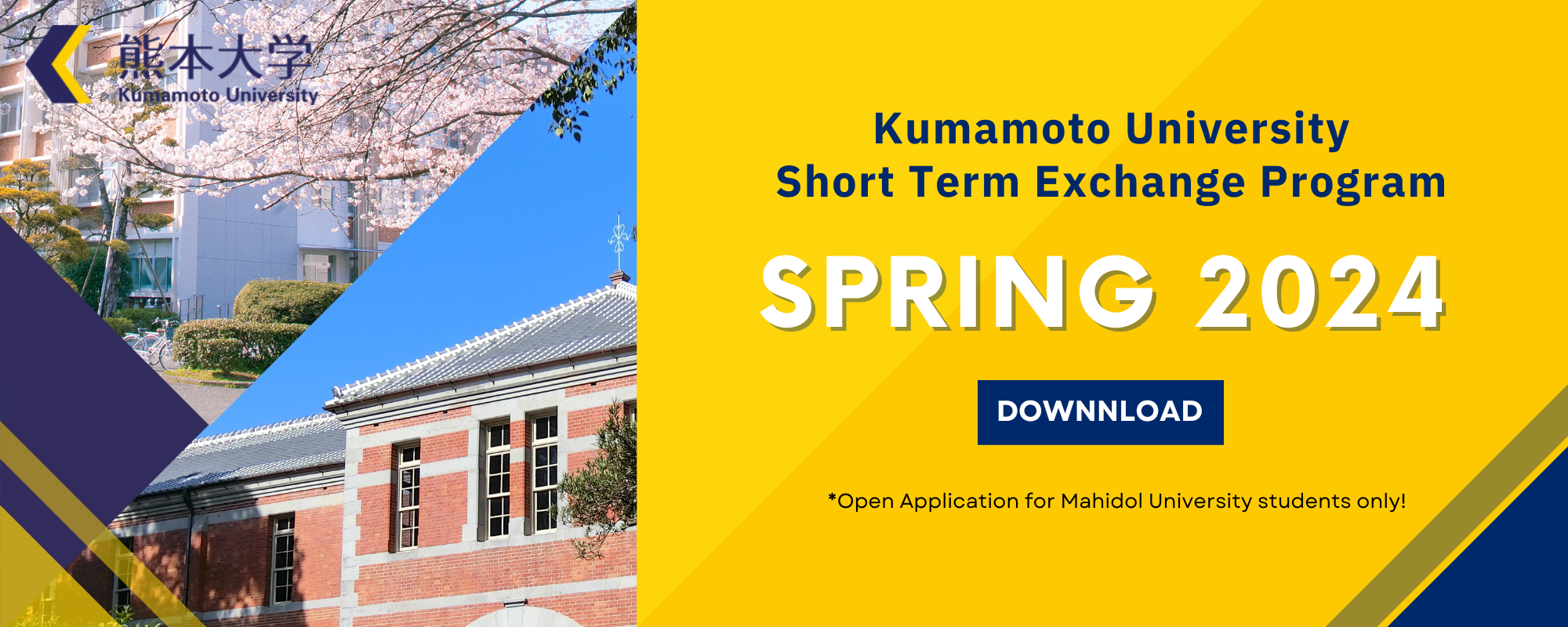 Open Application for Mahidol University students only!
The program offers courses on Japanese language, Japanese and Asian society and culture, advanced science and technology.
Apply through your International Relations Unit/ Educational Unit at your faculty/college only!
External Funding / Int'l Programs with Partner Universities | All program
"Stipendium Hungaricum Scholarship for the Academic Year 2024-2025"
Apply now and start your studies in September 2024!
The deadline for submitting your application is 15 January 2024, 2 p.m. (Central European Time)