Secretariat Unit
Responsibilities

The main roles of the Secretariat Unit are to support ceremonies and meetings, to give information to internal and external organizations, to support the executive administration, to give precise information to the faculty according to the university's policies and strategies, and to support university's activities to accomplish its purpose.  The internal roles of the unit can be divided as follows:
Roles within Secretariat Unit

1. Meeting Secretariat Unit: Organizing Mahidol University board meetings, operation meetings, and executive meetings. In addition, preparing meeting schedules, coordinating meeting agendas between departments, booking meeting rooms and preparing meeting reports.
2. Ceremony Secretary Unit: Coordinating and organizing Mahidol University's important ceremonies and special events such as:
– Royals visits
– Mahidol Day ceremony
– Anniversary of Royal Bestowal of Mahidol University's Name
– Graduation ceremony
– The Royal Kathina (robe-offering)
– Retirement ceremony
– Other ceremonies as appointed, participating ceremonies with other internal or external organizations as requested

3. Executive Secretariat Unit: Coordinating and setting appointments for internal and external organizations, welcoming executive guests and providing on the duties of the executives.
4. Faculty Senate Works Supporting Unit: Organizing Faculty Senate meeting, selecting faculty members for Faculty Senate's awards, distributing Faculty Senate news and information and receiving complaints from the university lecturers.
Mr. Panumas Thongsooksri
---
Tel : 02-849-6203
Email : panumas.tho@mahidol.ac.th
Mrs. Rattana Thongsamlit
---
Tel : 02-849-6329
Email : rattana.thn@mahidol.ac.th
Miss Nadda Suwannakhadee
---
Tel : 02-849-6205
Email : nadda.suw@mahidol.ac.th
Miss Panumpai Kiatchuen
---
Tel : 02-849-6329
Email : panumpai.kia@mahidol.ac.th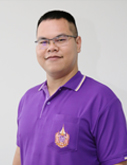 Mr. Kulthon Sapsombat
---
Tel : 02-849-6203
Email : kulthon.sap@mahidol.ac.th
Mr. Triphet Ammuang
---
Tel : 02-849- 6316
Email : triphet.amm@mahidol.ac.th
Miss Warakanya warasara
---
Tel : 02-849-6317
Email : warakanya.war@mahidol.ac.th
Miss Nickniti Phrutthiwanasan
---
Tel : 02-849-6303
Email : nickniti.phr@mahidol.ac.th
Mrs. Pririn Lekpoongued
---
Tel : 02-849-6308
Email : pririn.lek@mahidol.ac.th
Miss Wannasa Wongseng
---
Tel : 02-849-6311
Email : wannasa.won@mahidol.ac.th
Mrs. Supaporn Tongpum
---
Tel : 02-849- 6319
Email : supaporn.ton@mahidol.ac.th
Miss Nutjana Prachayanonta
---
Tel : 02-849-6302
Email : nutjana.prh@mahidol.ac.th
Miss Pattaya Chatthong
---
Tel : 02-849-6327
Email : pattaya.kha@mahidol.ac.th
Miss Wipawee Suksuwan
---
Tel : 02-849-6318
Email : wipawee.suk@mahidol.ac.th
Miss Khemanat Ariyachayanan
---
Tel : 02-849-6309
Email : khemanat.ari@mahidol.ac.th
Miss Sirikarn Langkakaem
---
Tel : 02-849-6334
Email : sirikarn.lan@mahidol.ac.th
Miss Jurairat Pinkaew
---
Tel : 02-849-6326
Email :jurairat.pin@mahidol.ac.th
Miss Pornpunt Srithaipun
---
Tel : 02-849-6301
Email : pornpunt.sri@mahidol.ac.th
Mr. Patchara Goeysomboon
---
Tel : 02-849-6326
Email : patchara.goe@mahidol.ac.th
Mrs. Patchaya Wongwanthanee
---
Tel : 02-849-6352
Email : patchaya.won@mahidol.ac.th
Miss Pornsiri Boonmawong
---
Tel : 02-849- 6352
Email : pornsiri.boo@mahidol.ac.th
Miss Darin Promsin
---
Tel : 02-849- 6352
Email : darin.pro@mahidol.ac.th